In the course of our work we have formed partnerships with some great companies whose products we love. We think you will love them too…
You can find out more about all of these great companies by following the links below.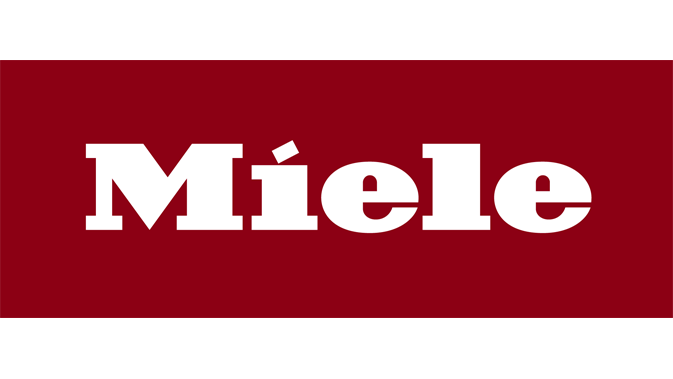 Miele
For over 111 years, Miele has been the global leader in the manufacturing of kitchen appliances. Richard, his staff and our guest chefs demand the highest standards from their kit and the Miele ranges are able to deliver every time. No detail is overlooked and Miele's passion for cooking and professionalism demand that their products deliver exceptional results day after day. It is the same meticulous attention to detail that we apply to all our products that ensures our partnership with Miele is a match made in heaven: Miele has supplied the very best ovens, hobs and fridge-freezers to our downstairs kitchen. Miele consistently win awards for their exceptional design, durability, performance, easy of use and energy efficiency.

KitchenAid
We're huge KitchenAid fans. The number and variety of our classes certainly put the appliances through their paces, but the robust design ensures that they stand up to pretty much anything that we throw at them.
In the cookery school we use everything from hand blenders and kettles to ice cream makers, and of course, the original stand mixers. We have the Artisan 6.9L stand mixer and the iconic 4.8L version. They're as good as the commercial mixers we use in the bakery – but on a smaller scale! The dough hook attachment, in particular, is invaluable. It saves time and energy and guarantees professional results every time.
Opinel Knives
Opinel holds a special place in Richard's heart as he still remembers his first Opinel penknife which he got aged 5. The original folding knife was introduced in 1890 and has become part of French heritage, an icon which was chosen as one of the Victoria and Albert Museum's 100 most beautiful objects in the world in 1985. An Opinel knife is an essential for every self-respecting Frenchman from artists (Picasso) to adventurers (Eric Tabarly) and, with the introduction of their kitchen knives, chefs. Their kitchen knives are incredibly hardwearing, made of stainless steel with varnished French beech handles. We use their beautiful Traditional range in the kitchen and sell this range and the Intempora range.